Here are a few neat things I found to share with you this week. Hope you all enjoy a wonderful weekend!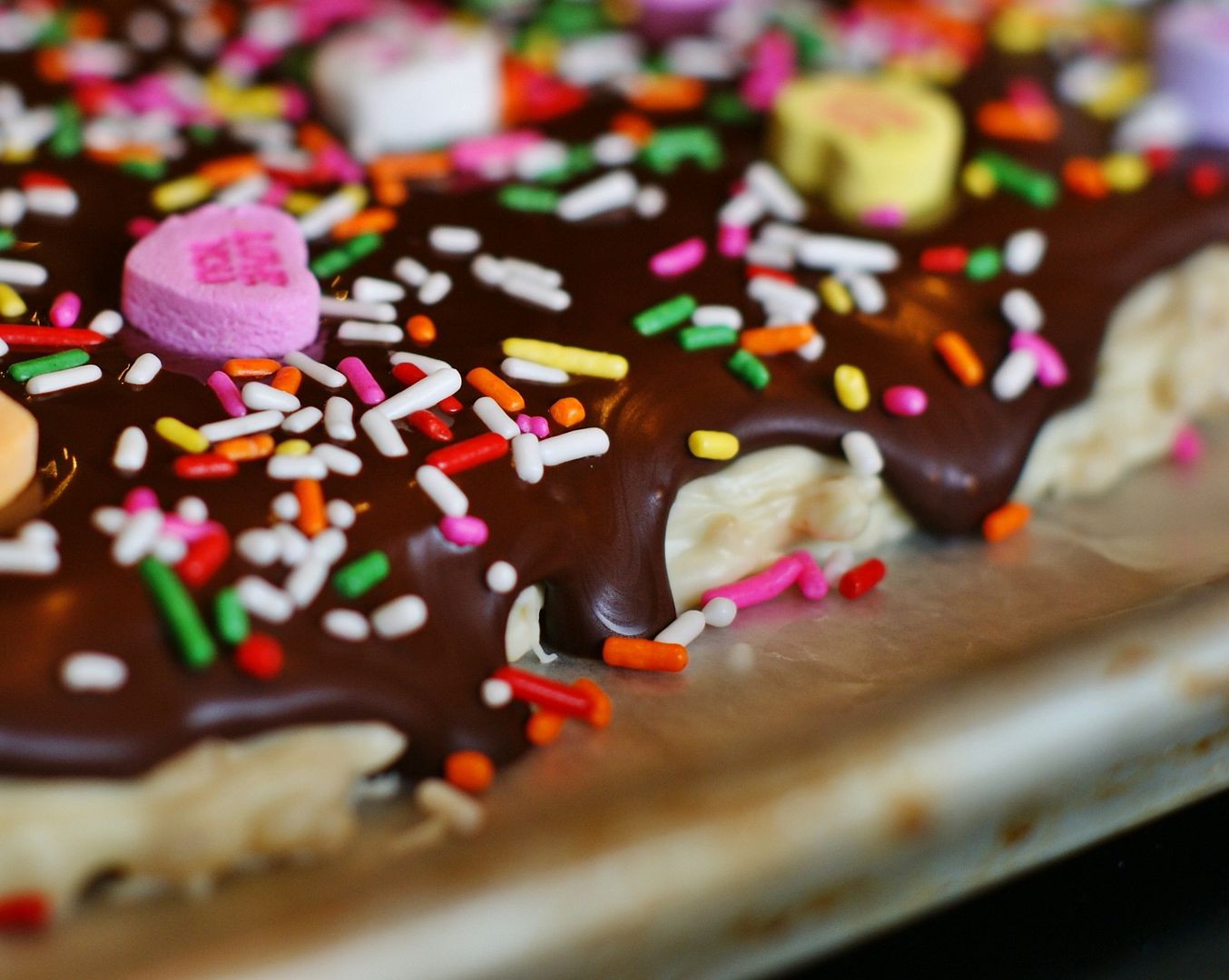 Valentine *Conversation Heart* Chocolate Bark
from Bake at 350
Paint Chip Wall Art
from Jennifer at Life, Crafts and Whatever.
No Sew Pillows
by Kaitlyn at The Birds Nest...right up my alley since I don't know how to sew!
mmmm,
Strawberry Cobbler
from ingredients, inc